We are fully stocked at HOBE MEATS & all sister stores. We continue to monitor the corona situation & will keep everybody informed through Facebook & Instagram. Thank you!  
Hobe Meats was established in 1962.
We've been supplying high quality service and products, for nearly 60 years.
Bret Pont is keeping the traditional old style butcher shoppe alive. Supplying meat from the mid-west, buying directly from The Greater Omaha Packing Company, that has been around since 1920. We only sell Prime and Choice grade meats, with a minimum of 30 days aging. All Pork and Chicken is all Natural. There are no Sodium Nitrates added nor solutions. Please stop by and see us for that traditional one on one customer service experience.
The BEST Butcher in Phoenix! 
Premium cuts of meat plus house-aged steaks, seafood, marinades & more…
 Sign Up! Monthly Specials
Delivered to Your Inbox!
Specials so good you'll want to run, not walk to Hobe Meats!
Be sure to sign up to ensure you never miss a deal!

Hungry? Need some cold cuts? Hobe Meats deli can take care of both. Stop by for lunch and grab some fresh, high quality lunch meats to take home.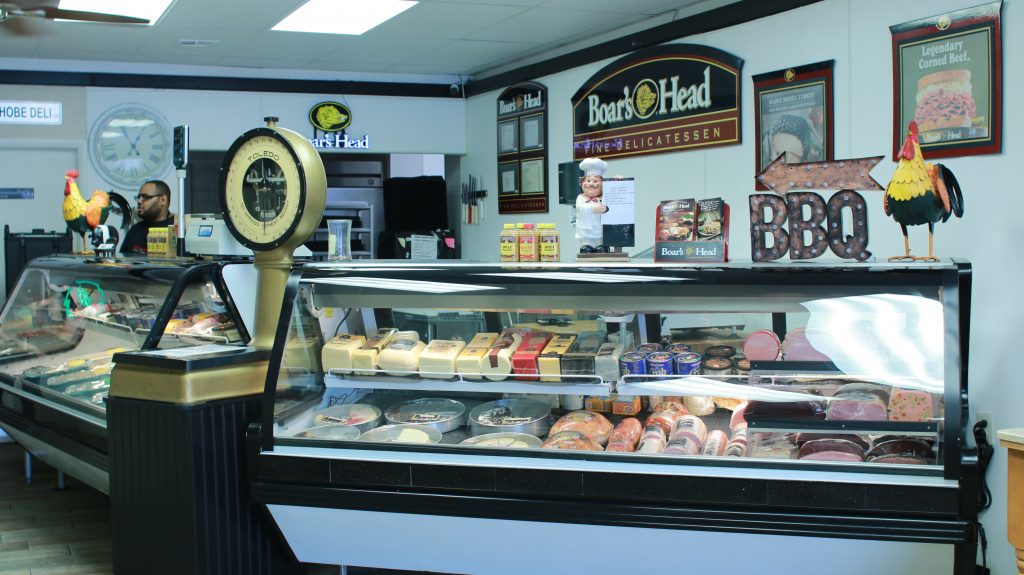 Don't Forget About Your Fur Babies!
Hobe Meats is known for our high quality raw dog food. While you're picking up your meats, grab some for fido!